Accessories
Improve the Feel and Function of Your Space
Wine Logic
---
Wine Logic wine racks approach home wine storage with thoughtful design, quality craftsmanship and a connoisseur's insight. The result is a high-end wine storage solution that easily resolves the challenges of space, clutter, cost and more.
Wine Logic's in-cabinet wine racks can be easily installed (or removed) from your kitchen cabinets in minutes!
In the time it takes most people to unpack and organize a box full of pieces, you will already be enjoying a relaxing glass of wine.
Each wine storage unit includes a set of simple directions to guide you through the process. Nothing more than a Phillips-Head screwdriver is needed to complete the job.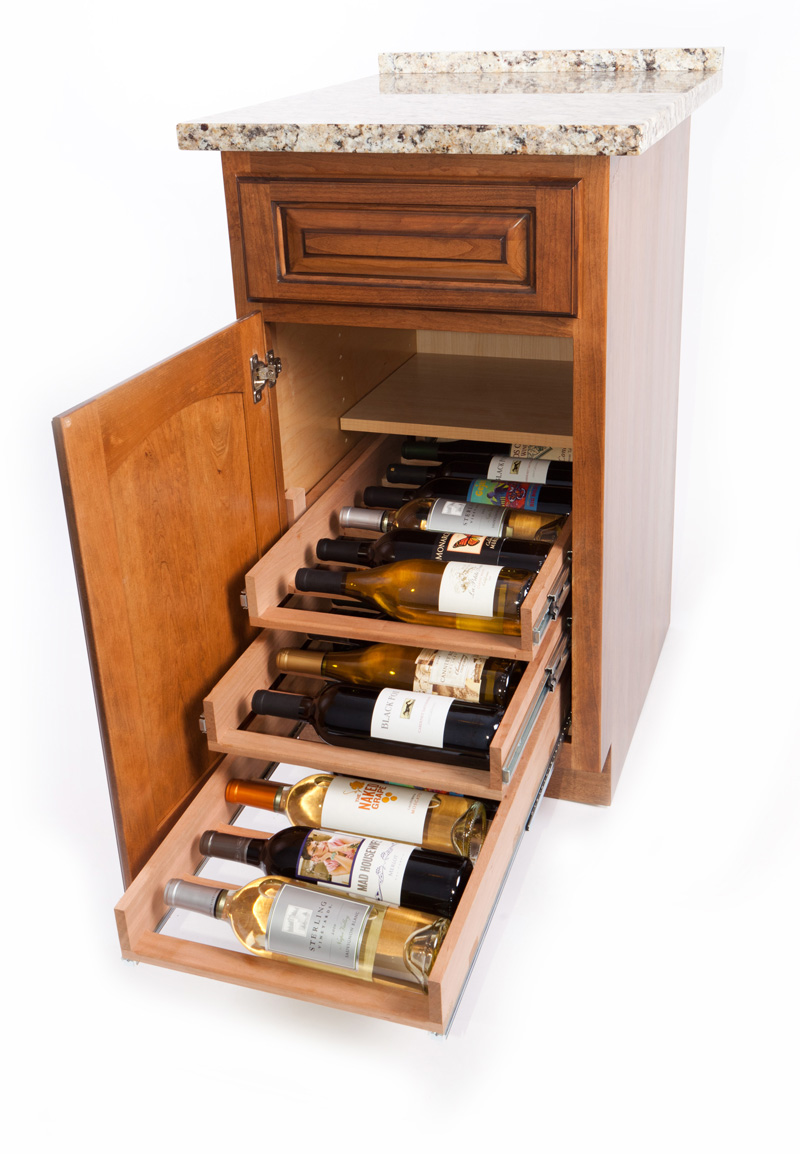 Decorative Hardware
Add The Finishing Touch to Your Cabinets