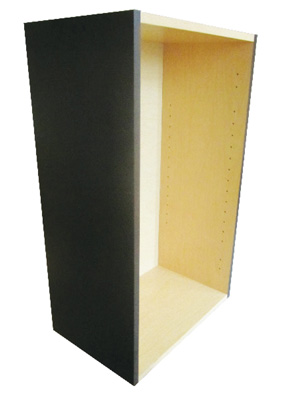 Impression series
Impression series introduces our collection of EcoStyle doors available in a variety of style/colour combinations. Offering you both modern shaker and transitional designs with a durable, low-maintenance construction. With the look of re-purposed wood, Impression doors feature unique colours and textures consistent with those found in modern industrial studio apartments. These doors will be your choice for creating a unique space that makes a statement and literally leaves a lasting impression. All cabinets are frameless with maple interiors and standard soft-close metal drawers. Upgrade your kitchen with dovetail drawers.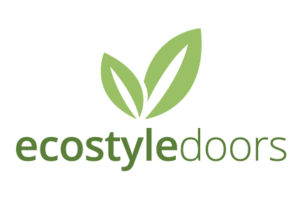 Ecostyle doors are made of 99% post industrial recyclable material, with an antibacterial, moisture, heat and scratch resistant surface that is easy to clean. Sourced locally to leave a small environmental footprint. Made with a permantent anti-microbial surface, with zero formaldehyde off-gas. FSC, CARB2 & EPP Compliant.
Standard Features:
Maple Interior
Colour Matched Exterior
Colour Matched Vertical Edge
Standard Soft Close Doors & Drawers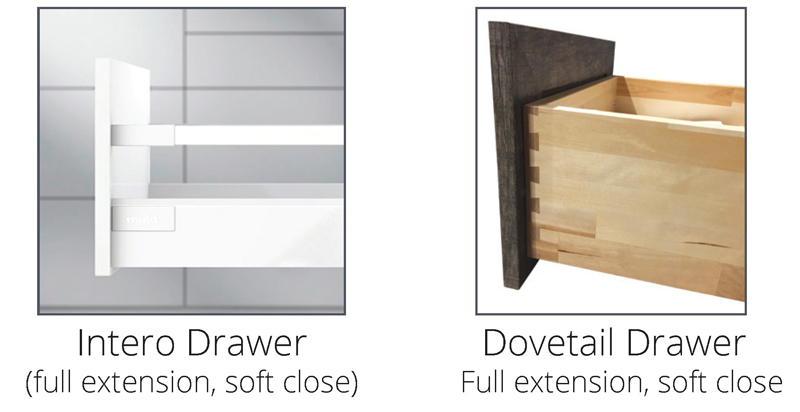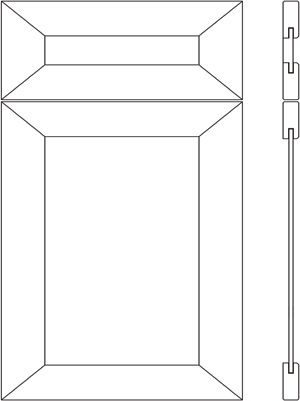 Specifications
Construction – Mitre, mortise and tenon
Rail and Stile – 2-1/4″ wide
Door Panel – 1/4″ thick vertical grain centre
Drawer Front – 5 piece mitre horizontal grain centre
Drawer Panel – 1/4″ thick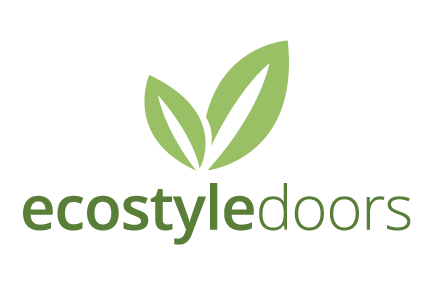 Transitional
---
A traditional feeling flat panel door with wood grain pattern. Composed of 99% post industrial recyclable material with a permanent antibacterial surface. Highly resistant to heat, scratches, and stains. *Banff, Jasper, Canmore, and Whistler transitional styles only available in vanities.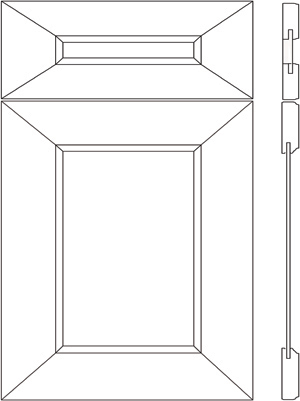 Specifications
Construction – mitre, mortise and tenon
Rail and Stile – 2-1/2″ wide
Door Panel – 1/4″ thick vertical grain centre
Drawer Front – 5 piece mitre
Drawer Panel – 1/4″ thick horizontal grain centre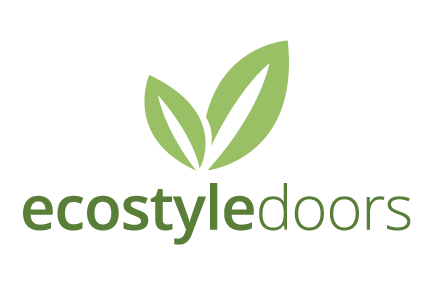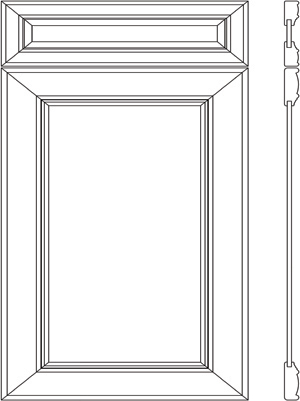 Specifications
Construction – mitre, mortise and tenon
Rail and Stile – 2-7/8″ wide for door, 2″ for drawer
Door Panel – 1/4″ thick vertical grain centre
Drawer Front – 5 piece mitre
Drawer Panel – 1/4″ thick horizontal grain centre